Invest In Your Health & Fitness
The Klub offers Invergowrie, Dundee West End, the Carse Community and beyond training where everyone can get involved. A place to learn as a family, a group or individually. 
Our aim is to provide people and their families a safe environment to become more active, improve their fitness, mental health and gain knowledge in fitness and nutrition.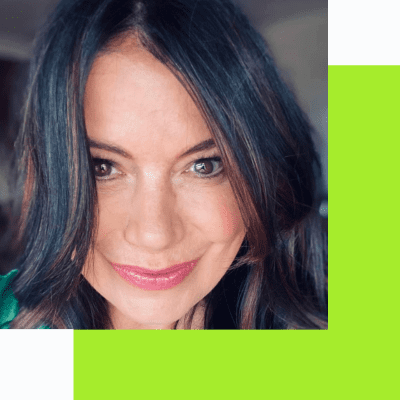 I am Kelly Kyle, but you can call me KK. I am a director of KK Health & Fitness and creator of The Klub but also a passionate personal life coach.
I have always had a huge love and interest for fitness, health, and well-being. For far too many years worked part time in the industry while holding down a full-time career and juggling being a mum to three kids. At the age of 40, I decided to take a risk and ditch the proper job to head back to full time education to make my dream come true. Now living the dream, helping to motivate and inspire others to enjoy fitness.
I guarantee support and friendship with discussions on well-being, exercise, and food. Promise to teach you about self-love and happiness as well as showing you how to get fit in a fun way.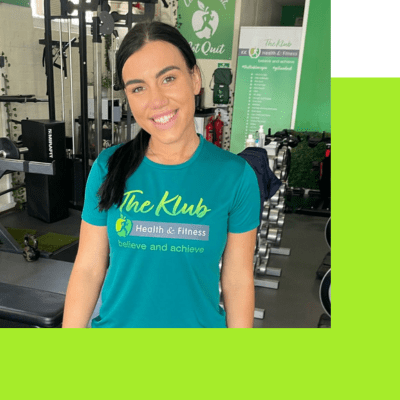 ABBIE
I am Abbie, but you can call me Abs Fabs. I am the co-owner of KK Health & Fitness and The Klub.
I also work as a sports massage therapist for AB Sports Performance and have a degree in Sport and Exercise Science from Abertay University.
As you can imagine I come from a sporting background so has always been my dream to be able to share the fitness world with my mum.  We both can bring so much to the table but in our own unique way. I have a keen passion for football with being a qualified Scottish Football Association Referee. I enjoy a challenge and take great satisfaction when develop people develop a love and passion for sport and exercise.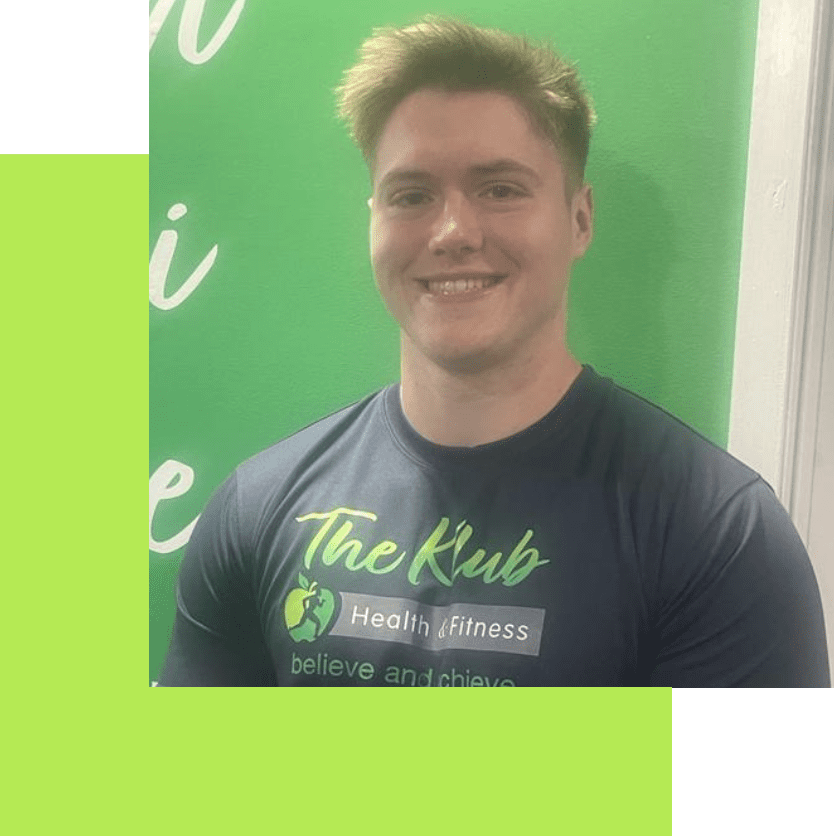 RUARIDH
I am Ruaridh, a group instructor and personal trainer here at The Klub.
At a young age I played every sport under the sun, archery, tennis, kite surfing.  But I quickly fell in love with competitive team sports which looking back was an obvious choice just by observing how much of a sore loser I could be.
Having played American football and Rugby for over 9 years. Training plays a big part and that's where I stumbled across the gym and very quickly fell in love with strength sports. Powerlifting, which I love and compete in today.
I find lifting to be more beneficial to my health and love the feeling of getting new personal bests every few weeks.
See you soon at The Klub!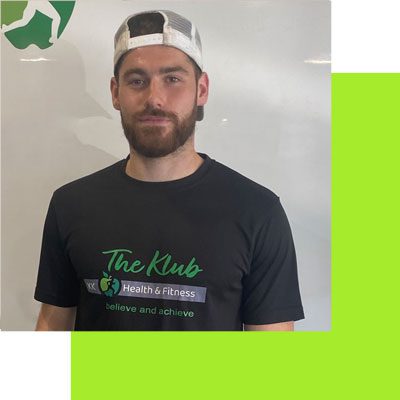 ARCHIE
I am Archie, a group fitness instructor here at The Klub.
My passion and interest in fitness stems from years as a professional footballer, began my career at Torquay United before signing for Southampton FC. After two years there I headed up to Dundee to sign with Dundee United.
I live in Dundee and love the city. Football has giving me a great stepping stone into the fitness industry and the confidence to train you all. My goal is to give people the opportunity to enjoy fitness the same way I do.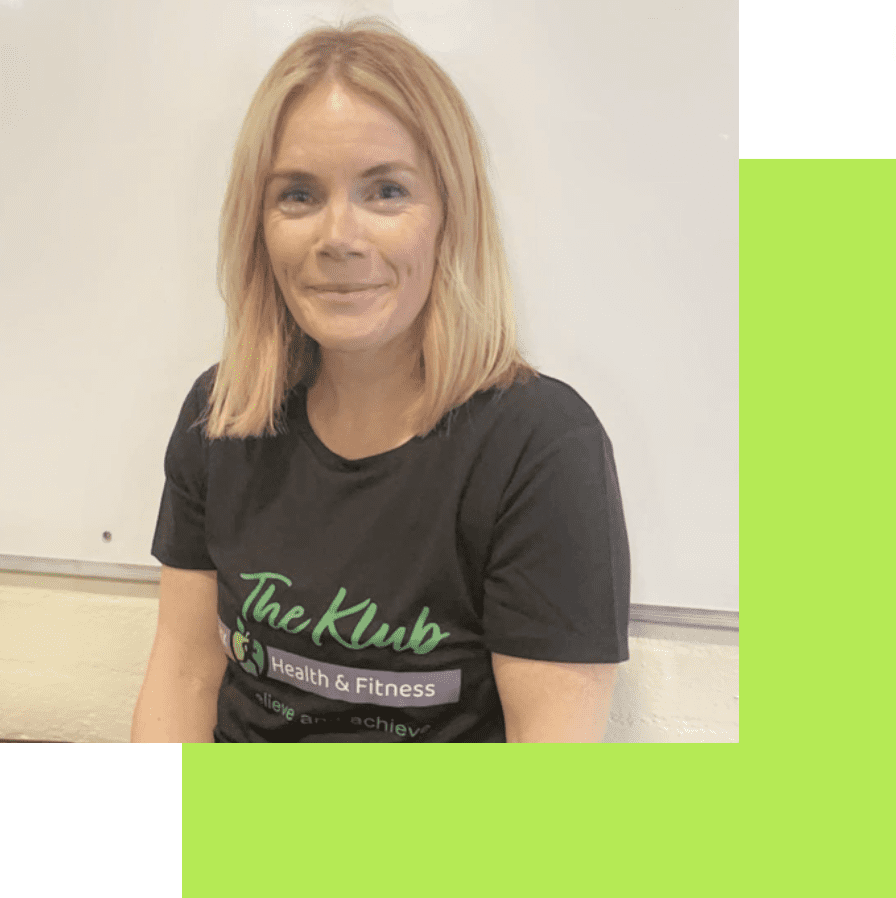 ALISON
I am Alison, a group exercise instructor here at The Klub. 
I have taught Body pump for a very long time and still today it is my favourite class.
I  love being around people and go out of my way to motivate others.  I also need my exercise fix daily, without exercise there may be a bit of drama.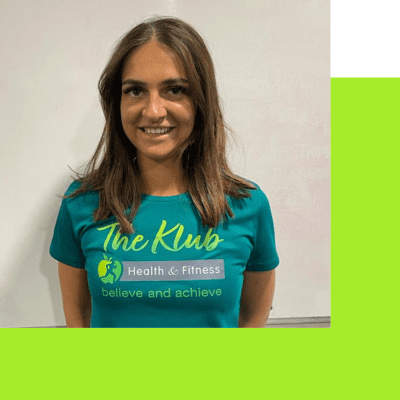 CHARLOTTE
I am Charlotte, a group exercise instructor here at the Klub.
Since graduating from Abertay studying Sport and Exercise Science my passion & love for working in this industry made me want to become a Gym Instructor & Personal Trainer.
I absolutely love teaching and coaching classes. I enjoy working hard & helping others to enjoy every class they come to! My aim is to make everyone enjoy classes while working hard!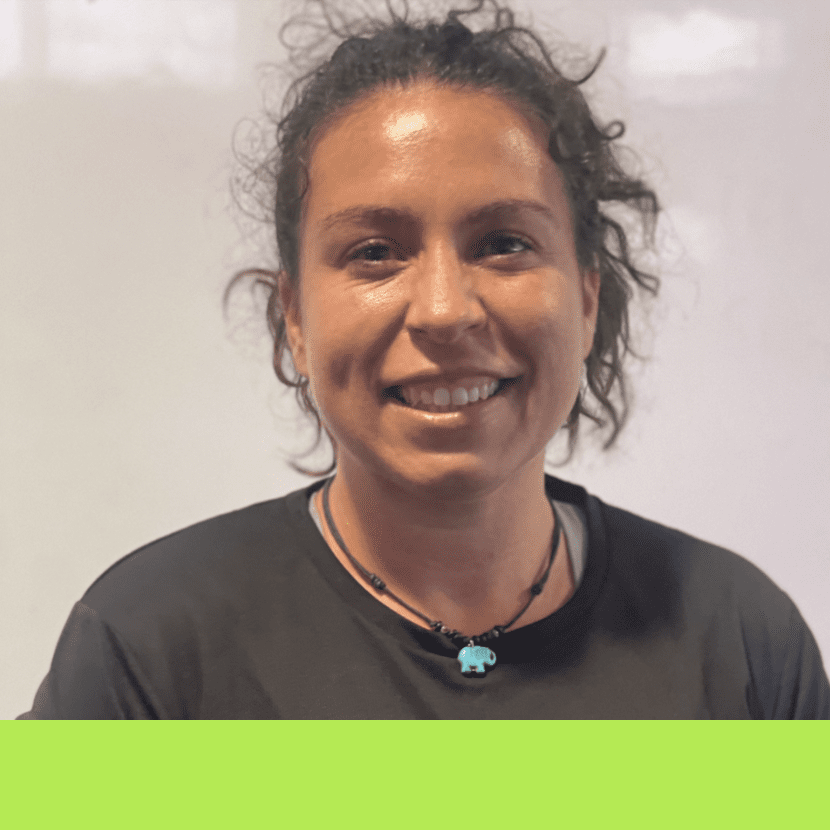 SARAH
I am Sarah, a licensed Zumba instructor here at The Klub.
I've been teaching Zumba for over 12 years. When I first came across Zumba and the amazing Latin and world rhythms, something just clicked. I knew that was exactly what I needed to be doing! I LOVE dancing, getting lost in a good beat and feeling all the feel of a good tune. Zumba is for everyone and everybody!
I believe that as human beings we were all born to dance and feel the joy of music whether that's at a concert, on the dancefloor or ancient tribal rituals – dancing and music brings us closer to ourselves and each other.
I can't wait to dance with you, bring the party vibes and usually lots and lots of sweat too!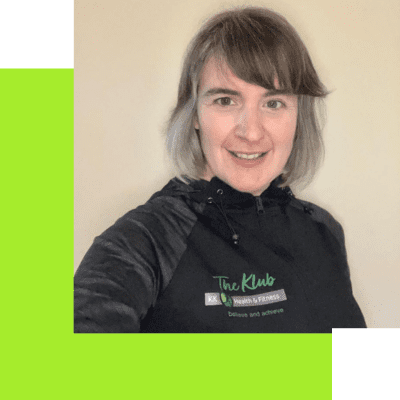 FIONA
I am Fiona, the Jogscotland leader for The Klub Wanderers.
After 2 failed attempts at running in my 20s which I hated, I was persuaded to give it another try in my 30s after having two kids and finding myself overweight.
I had support from a JogScotland group and learnt to love it. I went on to become a JogLeader in 2013 and haven't looked back.
Like everyone else, I find the hardest part of running is putting on my trainers and getting out of the door but I never regret it once I'm out. I'm always entering events to help keep me motivated, from 5k runs to ultramarathons.
JACQUI
I am Jacqui, the Pilates teacher here at The Klub.
I originally trained as an actress, working in theatre and stage and was always conscious throughout my career about maintaining a level of fitness. Pilates was always my 'go to' exercise. As an all over workout as well including the all-important 'breath work'.
I decided, as I loved it so much to train as a Mat Pilates teacher and have loved every minute of practising and teaching.
Pilates is for 'Everyone' and is suitable for beginners as well as professional athletes. Pilates is an 'all over workout' working both mind and body. Unlike some other exercises Pilates can be gentle on the joints and is a great option for many, to either prevent injury or recover from injuries. Based on several principles including breathing, Pilates will get the circulation and blood flowing and as a result decrease your stress levels and leave you feeling energised and strong.
Looking forward to seeing you all!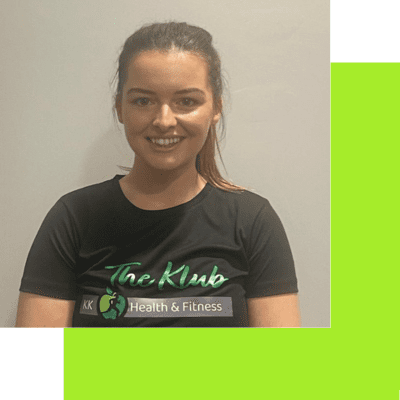 CORRIN
I am Corrin, a group instructor here at the Klub! 
I have been a personal trainer and exercise instructor for 6 years and am currently studying Nutrition at Abertay University.
I've always been really into sports with my background being in rugby and weightlifting, and I'm always up for giving anything new and exciting a go!
I love teaching classes, getting everyone involved and making each class as fun as possible.
See you on the Klub floor for a good sweat fest!
One Gym, One Family
Founded by a mother-and-daughter duo, our mission is to unite, inspire, and transform as one cohesive fitness family.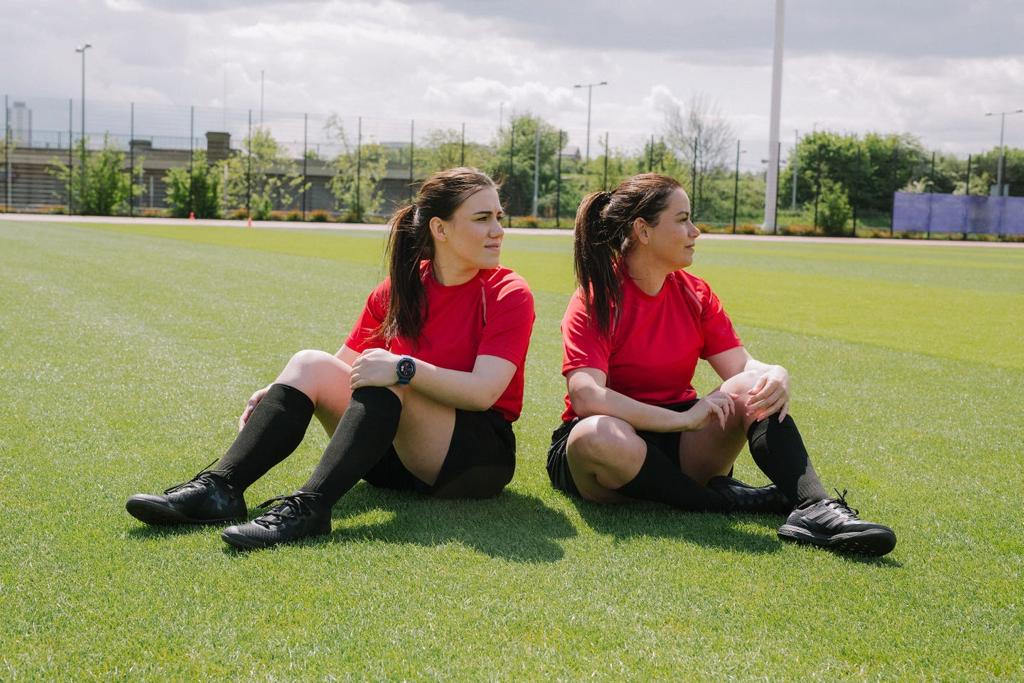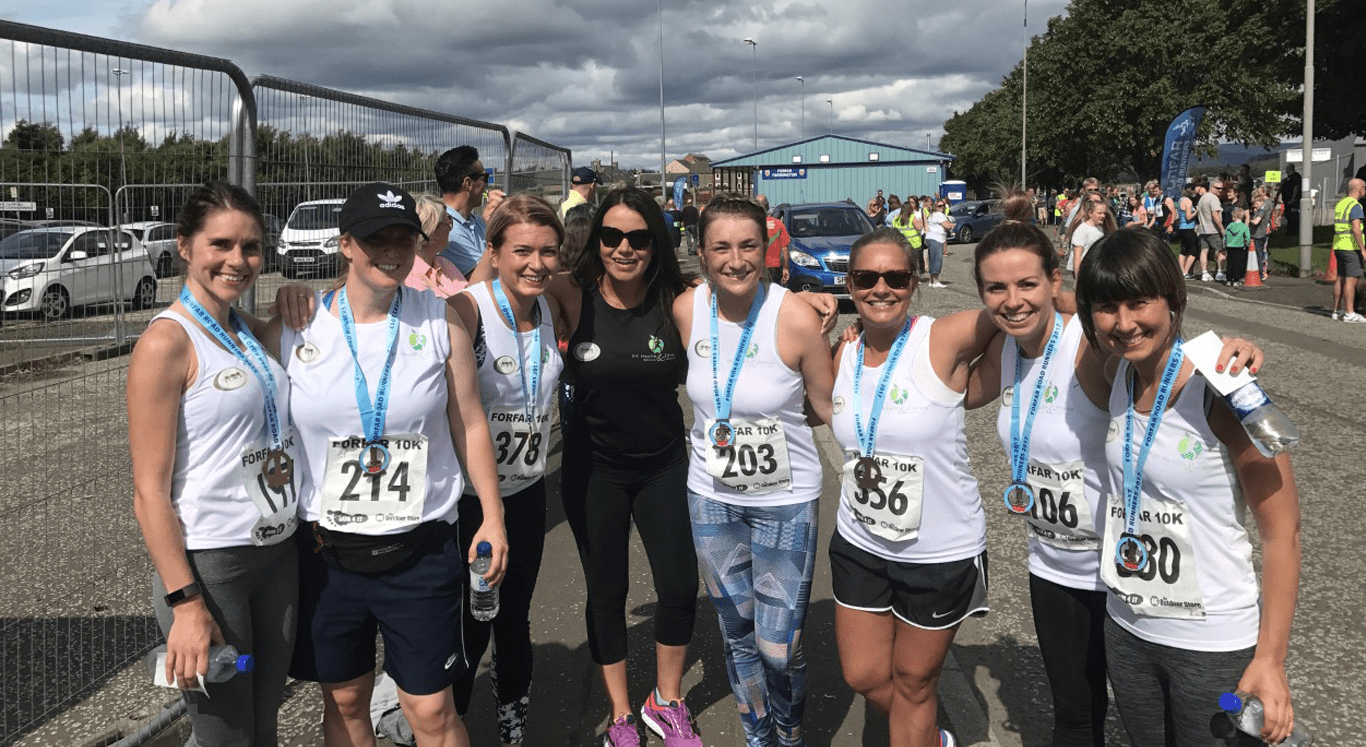 At kk we welcome all ages – We make fitness affordable accessible and fun for everyone
.
Personal Training
Having your own personal trainer can ensure you are in great hands, working towards your health goals. We believe age is no barrier; We set achievable, realistic goals creating a pathway for you to reach – we train anyone from teens to 70 year olds. 
buggy beat
Balancing your fitness goals with caring for your little ones can be a real challenge. Buggybeat aims to solve this dilemma by integrating your child (in their pushchair) into an open workout with other like-minded parents!
klub classes
Our unique client driven approach to fitness classes ensures excellent results regardless of your goals. Our instructors make sure everyone is made to feel important and all level of fitness are welcomed. 
life coaching
Life Coaching is motivational, inspiring, positive, exciting and action driven it is all about empowering others to be able to create and achieve so much more in their life. KK can guide clients into digging deep inside and unlocking their true full potential.
running groups
Our very own running group The Wanderers are a bunch of people who enjoy running together. We have four groups, walkers, interval walk/joggers, 5k runners and advanced distance runners. We meet twice per week and it is free to join.
wedding bootcamp
Say I do, to the new you with our wedding bootcamp. Suitable for any of the bridal party and guests. This wedding boot camp plan was designed by KK. She has worked with many beautiful brides, mother of the bride and wedding guests and can guarantee results.
our training is for everyone, even the kids.
At KK Health and Fitness we appreciate that planning your workouts around the demands of family life can be difficult. 
So to make things easier, children are always welcome to come along to classes.
We love to see them working out with you!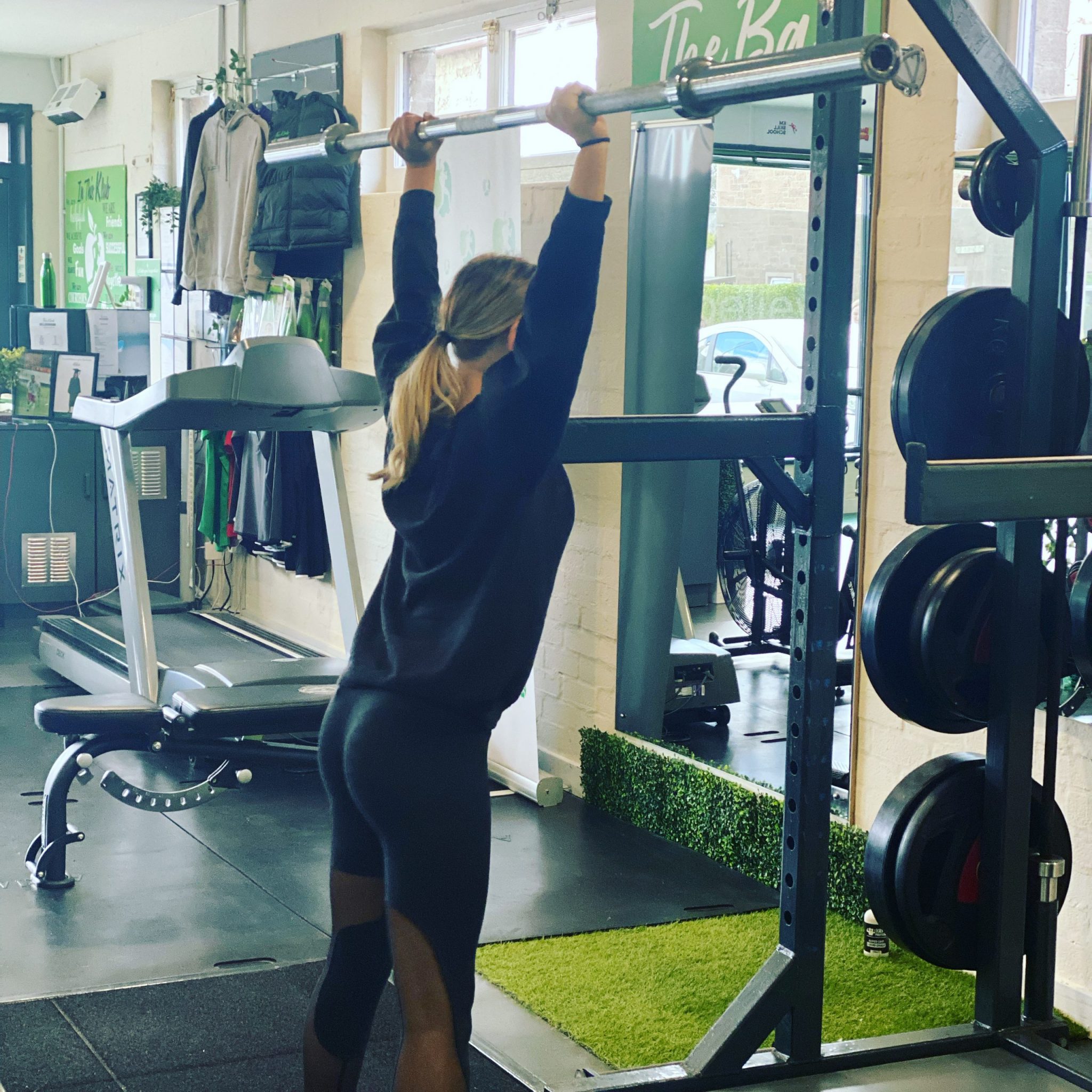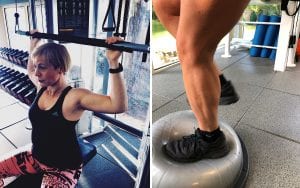 Justine
I first met Kelly at KK health and fitness at the age of 43. I always hated sport and never had any inclination to be part of that image.
I wanted to look after myself and get strong for my future years and Kelly has guided me and supported me through this. Kelly has shown me that it's not always about skinny but about being the best I can be and to be a strong woman.
I now realise and appreciate that exercise is more that fitness and body image but necessary for my mental health and my general wellbeing. It's a great team and I am proud to be part of itI first met Kelly at KK health and fitness at the age of 43. I always hated sport and never had any inclination to be part of that image. I wanted to look after myself and get strong for my future years and Kelly has guided me and supported me through this. Kelly has shown me that it's not always about skinny but about being the best I can be and to be a strong woman. I now realise and appreciate that exercise is more that fitness and body image but necessary for my mental health and my general wellbeing. It's a great team and I am proud to be part of it.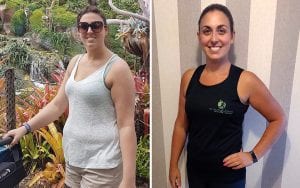 Dawn
Having put on a lot of weight through pregnancy and not exercising due to health problems I reached out to Kelly in May 2019 and it's one of the best things I have done.
I initially joined the Online group and then started personal PT sessions in July 2019. Having not stepped in a gym in years, Kelly welcomed me into the team and gym, taking time to know about my limits and personalised gym routines for me to allow for what I am unable to do due to physical restrictions.
Her knowledge is excellent and her enthusiasm for everyone to enjoy exercise and healthy living is infectious. She is always there whether it's with a metaphorical "kick up the butt" or a hug.  I am truly thankful to Kelly and the KK team for my new way of life. I have now dropped 2 dress sizes in under a year and do believe this is due to the help from Kelly.
find our more from the kk team members
Karen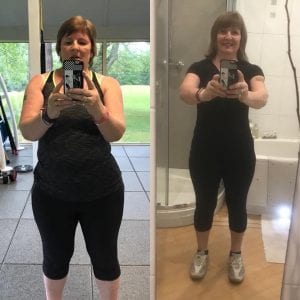 I couldn't recommend Kelly enough as I was a massive 13 stones 4lbs when I started and couldn't run for a bus.
Not even a year down the line I was seeing 10 stones on the scales and had signed up for the Edinburgh marathon and by then had already managed to complete the 26-mile kilt walk. Kelly's dedication to my personal needs was second to none. Kelly has become a true friend as even when I've given up on myself she didn't and encouraged me more. Everyone at team KK welcomes you with open arms and the encouragement and support is amazing. You get a good few laughs along the way too. Get involved. You will not regret it
Kerrie
I first met Kelly in 2015. Her enthusiasm and care for her clients was what I was drawn to. Over the years I've watched her train and nurture clients in what I think is quite a special way.
Kelly and her team have a real interest in the individual and their goals. With just the right amount of 'size 5s' and love she has shaped us all into happier and healthier people.
Her team is one for everyone. We come in all shapes and sizes and all levels of fitness and experience, but she has made us a team. Whether it is in group classes, group or solo PT sessions or events, we all work together as one. If you want fun, friendship and fitness in your life I couldn't recommend anyone better! Just one piece of advice; if she says you have 5 squats left, you better believe there's another 10! Thank you team KK
Marion
I first trained with Kelly Kyle through a gym group I joined over 3 years ago and found her very friendly and approachable right from the start.
Therefore, when Kelly decided to start up on her own, it was an easy decision to move with her, as I felt very comfortable and at ease with her workouts, whether in a group or one to one sessions.
The lovely, friendly way Kelly does her classes, full of fun and encouraging you, when you are not really at your best, makes it so enjoyable, and you really do feel part of a family.
I have met some great friends through Kelly's classes and would urge anyone out there that doesn't normally feel comfortable exercising, whether be it with others, or one to one, that Kelly will make you feel at ease , whatever your fitness levels are, and will work with you to achieve your goals, whatever they are.
Wherever she goes, we will follow, as I have never met anyone working in this business who puts her clients first and foremost above anything.
Wishing Kelly all the best in future ventures, which I know she'll make a success of.
Hilary
My names Hilary and I am 68 years old, previously had been going to the gym with my daughter weekly and was doing the same old thing each time I went as I was in my confront zone and didn't know any different.
Two and a half years ago I was persuaded by my daughters to join KK Health and Fitness, by doing this it was giving me a chance to meet new people and to learn how to keep fit and healthy.  I met Kelly and from the start she was such a professional, she made sure that any exercises I was doing I was comfortable with and the ones I maybe wasn't so good with.
She adapted for me until I felt confident enough to do them. In the two and a half years I have been part of KK Health and Fitness at my age I have taken part in things I would never have imagined such as running and walking multiple 5Ks, completed the 26, 11 and 6 mile Kilt Walk and taking part in Muddy Puddle.
If it hadn't been for me joining the KK Health and Fitness Team and being shown that people of my age can also still achieve things I wouldn't be where I am now. With Kelly's support and guidance I would still be going to the gym and doing what I was doing before, where as now I am being pushed at a level I am comfortable with and am enjoying every minute of it.
Kelly is not just a PT or someone who takes classes she's formed a community one big family with her at the head of it and I am very privileged to be part of it.
Iain
Started with Kelly because I did the same three things at the gym. She made it much more fun, lots of exercises using all different equipment.
No two weeks are the same, but the exercises are all designed for my aims: general fitness, hillwalking and better balance. Kelly is enthusiastic and makes you want to do better. Best decision I have made in years, strongly recommend her.
Rhona
I have been training with Kelly through the online group for around a year, also joining in the online classes during the Covid pandemic.
I can see clients are all ages, and training support is tailored as a result. Kelly is a breath of fresh air- motivational and encouraging. She takes the time to know all her clients well and targets training and messaging to meet the client's needs. She holds us to account which I am grateful for.
Amanda
I started personal training with Kelly Kyle PT 2 years ago as I was getting married and wanted to lose a bit of weight and feel great on my wedding day!
I honestly can't recommend Kelly enough, she listened to what I wanted to achieve and we worked together through my targets with Kelly there and pushing me every step of the way! In the space of 5 months I had managed to reach my goal and I felt absolutely amazing on my wedding day! Even after my wedding I have still continued to keep my PT sessions with Kelly as she keeps me motivated and is always there to help support me and push me to my limits
Jenny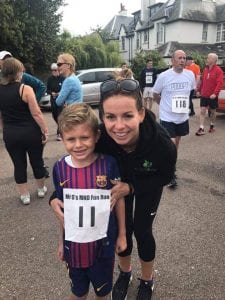 Kelly and her team provide a professional and dedicated service. Group classes and PT sessions motivate and challenge in a positive and fun way.
Kelly is friendly, personable, and welcoming, no matter your experience or fitness level. She has changed the way I think about nutrition and fitness, giving me the self-belief to achieve my goals. For anyone looking to become fitter, healthier and happier, I can't recommend Kelly and her team highly enough.
Kelly's Golden Girls
We are Eleanor, Hilary, Wilma and Lynda also known to everyone as Kelly's Golden Girls.
Kelly's works with us weekly and with her encouragement and support she has proven that with her help, support, and guidance anyone of any age can keep fit and healthy. We have joined in with events that Kelly has organised with the rest of the team proving that age is no barrier to fitness, and that goals can be achieved with the correct network of motivation and support.
This has seen us develop true friendships where we regularly enjoy a coffee, a sneaky biscuit and a blether after our gym sessions which is enjoyed by all her golden girls!
Thank you, Kelly, for making us believe and achieve
Eleanor
I retired through ill health with rheumatoid Arthritis and COPD, I could hardly walk 50 metres. I stared with PT that got me moving, Kelly also gave me and encouraged me to exercise at home.
I then joined her walking Running group walking first then was able to do some interval running. My mobility has so much improved and it's all down to Kelly and her motivation encouragement. I have done a few 5k races and with such a good she has built up nobody ever finishes last, other always come back and encouraged me to complete the race. My biggest achievement was when I completed the 26 mile walk from St Andrews to
Monifieth I was so proud of myself, and again Kelly was there all through the race popping up here and there encouraging not just me but her whole team.  There is no other place to come if you are looking for a healthier lifestyle.
Jean
I attended PT Sessions with Kelly after being recommended by a friend.  My main aim was to get fit and healthy and lose some weight.
At our initial meeting I explained that after years of keeping fit myself I could not shift the weight from my stomach and top half of my body. Kelly devised an exercise and diet plan specifically tailored to my needs. We had weekly PT sessions including weigh ins and body measurements taken.
Kelly was really motivating and encouraging, and she made the sessions fun and enjoyable. Within 2 months I lost a stone in weight and noticed my waistline for the first time in years. My body was stronger, and I had boundless energy. Kelly is not only an excellent PT Trainer but also lovely person with a lovely personality.
I would highly recommend Kelly to anyone looking to increase their fitness, lose weight and have managed to keep it off. I also attended Kelly's fitness and bootcamp group sessions which were excellent and full of fun"
Wilma
Liz
Kelly's classes are so friendly and welcoming to all ages and abilities. Her enthusiasm is infectious, and everyone is made to feel part of the KK team.
Stephen
Kelly, Abbie, and Archie. Have created fun and challenging classes for all ages and abilities, with continued motivation and encouragement. Even during the lock down 2020 classes went over to zoom. It is not just a gym; it is a community.
The Klub is a training facility for everyone. Get ready to enjoy fitness the KK way and #standout.